Yellow fever
Yellow fever
Sunday 10 February 2019 - Updated on Wednesday 6 November 2019
Finding the best strategy to control epidemics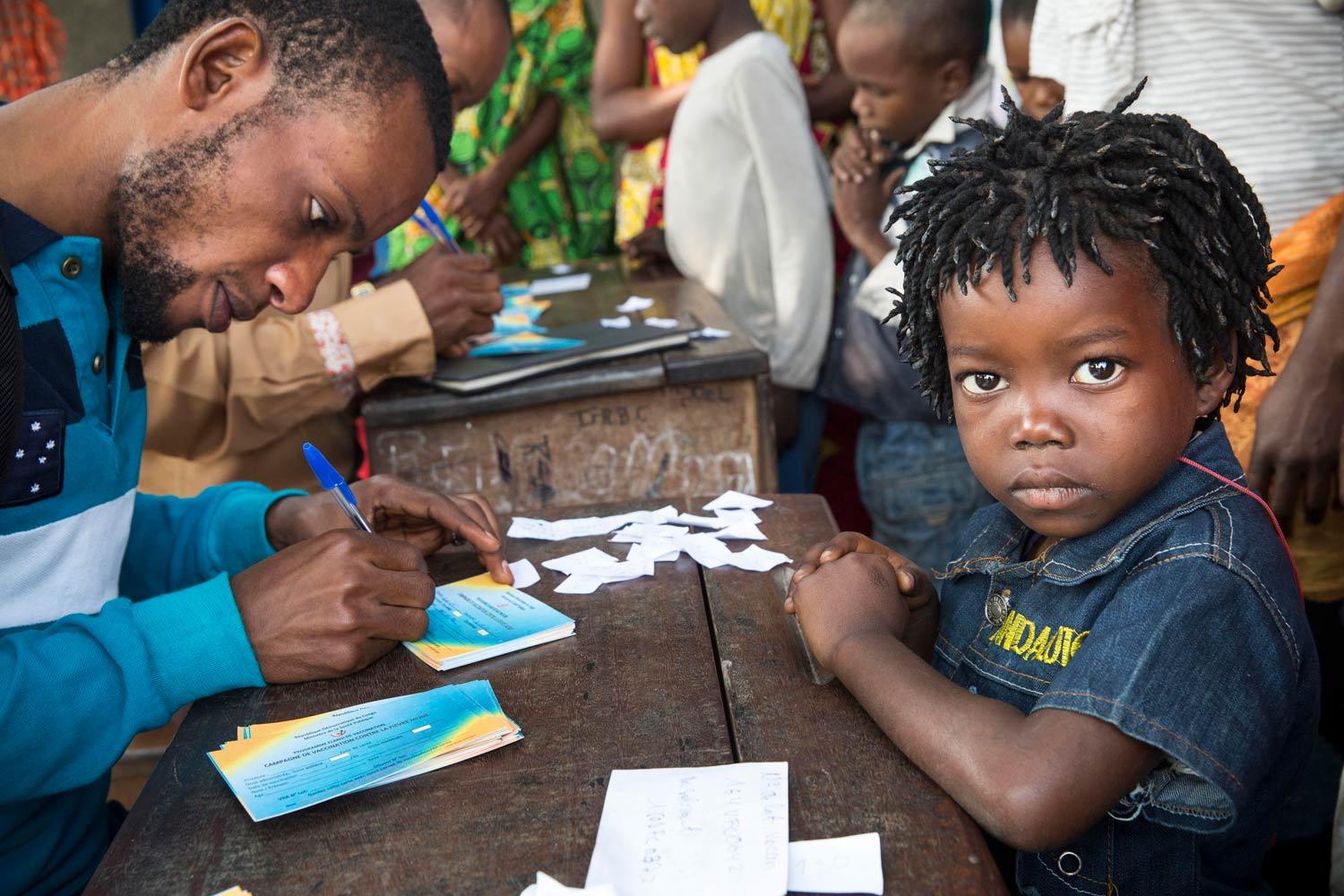 Yellow fever is a flavivirus, and a disease that is transmitted by mosquitoes. The disease kills up to 60 000 people annually and poses a risk to the millions of people living and travelling in the 44 endemic countries of Africa and Central and South America. In many areas, is a disease of non-human primates, where humans are incidentally infected, for example in forests. However, sporadic cases can lead to large epidemics when infected people move to densely populated areas with a large non-immune population. Aedes aegypti is the most important vector responsible for large urban outbreaks. These mosquitoes are well-adapted to human domestic environments, facilitating transmission between infected and uninfected people. 
Three to six days after a bite of an infected mosquito, unspecific symptoms such as fever, muscle pain, headache, nausea or vomiting start. These can be mild and the infection can go unnoticed. After 3 to 6 days most people get well, however approximately 15% of infected individuals enter a toxic phase with multiple system failure affecting the liver, the kidneys, and the cardiovascular system. 
Highly effective but in short supply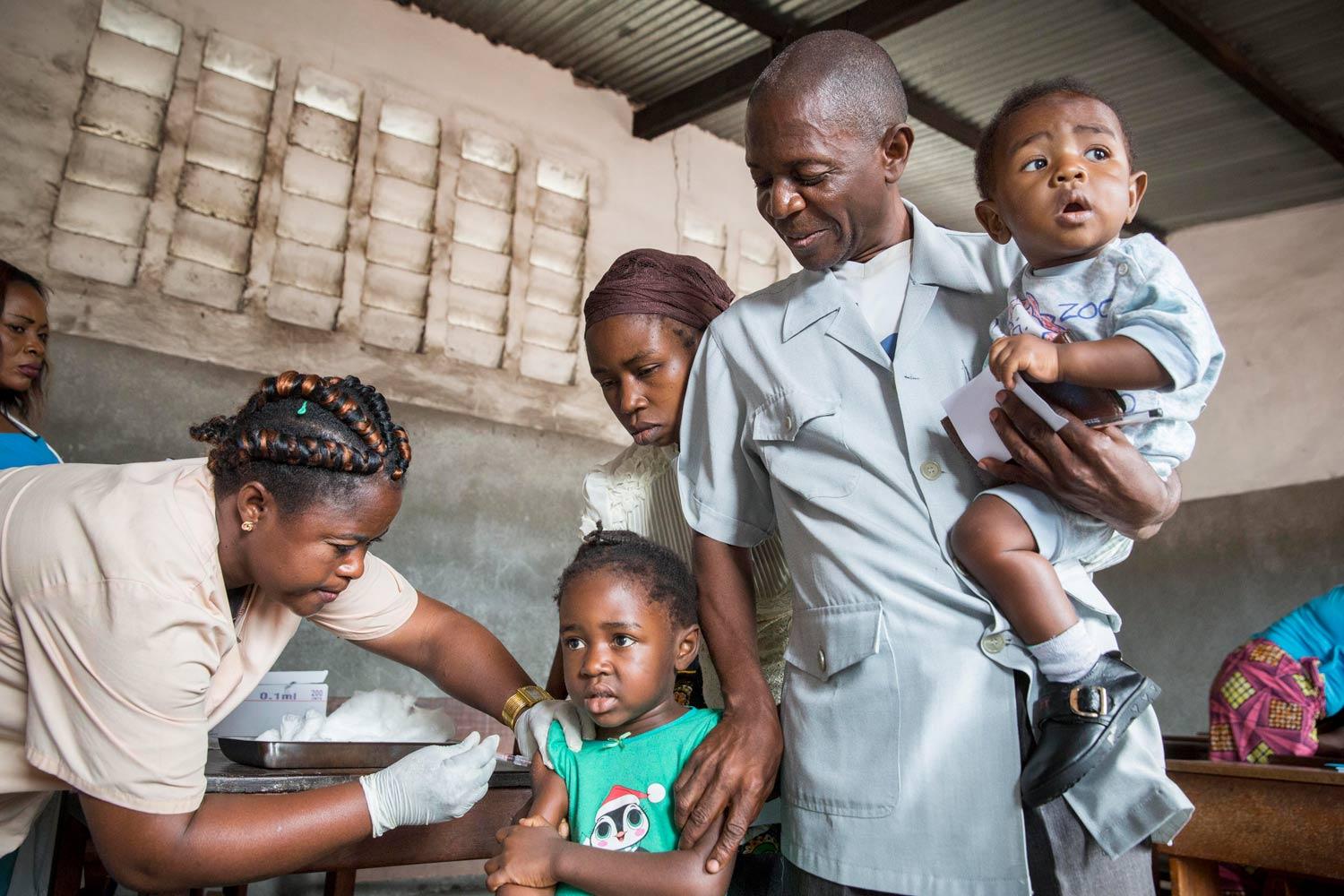 There is no effective antiviral therapy to treat yellow fever infection. However, there is are very effective vaccines that provides long-term protection. Unfortunately, the vaccine stock is insufficient to respond to large epidemics. In 2016 large epidemics in different part of Africa brought this issue to the fore. This is why Epicentre is leading clinical studies into the immunogenicity and safety of administering a 1/5th fractional dose of the vaccine, which will help stretch limited supplies and protect more people in an epidemic.
Yellow fever fractional dose
Stretching vaccine supplies
In 2016, in the face of large urban outbreaks in several location in Africa and a vaccine shortage of 2016, WHO developed recommendations for the use of fractional-dose of yellow fever vaccines based on data available from South America. Over 7 million people in Kinshasa, Democratic Republic of Congo, then received such a 1/5th fractional dose. However, additional is needed on the use of the fractional doses of all WHO-prequalified yellow fever vaccines. In particular it is important to gather data on the persistence of neutralizing antibodies and the performance of the fractional dose in young children and populations in Africa including those with HIV. The trial that Epicentre leads has been designed in collaboration with WHO to do just that. The trial aims to establish that the protection conferred by fractional doses one month after vaccination is not worse than that conferred by the standard dose. It also looks at differences in reactions to vaccination and protection at 10 days and 1 year after vaccination amongst the fractional and standard dose group. The first phase of the study includes 980 adults and 4 yellow fever vaccines. The first result are expected by the end of 2018. If these indicate that protection and safety for the adult population has been established the study will also include children and HIV+ adults into the study.