Photo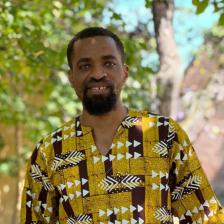 Robert Nsaibirni
Titre du poste
Research IT, Data Management and Compliance Coordinator
Description courte
Head of the teams in charge of maintaining the IT infrastructure used to host and manage data for clinical studies
Corps éditorial
Serologic response to SARS-CoV-2 in an African population.
Journal Reference:
Scientific African 2021 Jul ; 12 e00802. doi: 10.1016/j.sciaf.2021.e00802. Epub 2021 05 30
A prospective, multi-site, cohort study to estimate incidence of infection and disease due to Lassa fever virus in West African countries (the Enable Lassa research programme)-Study protocol.
Journal Reference:
PloS one 2023 ; 18(3); . doi: 10.1371/journal.pone.0283643. Epub 2023 03 30
See all