Research Center in Niger
Research Center in Niger
Thursday 14 February 2019 - Updated on Monday 10 July 2023
Epicentre has a research center in Maradi, Niger. This center in the heart of sub-Saharan Africa allows us to provide appropriate responses to health issues.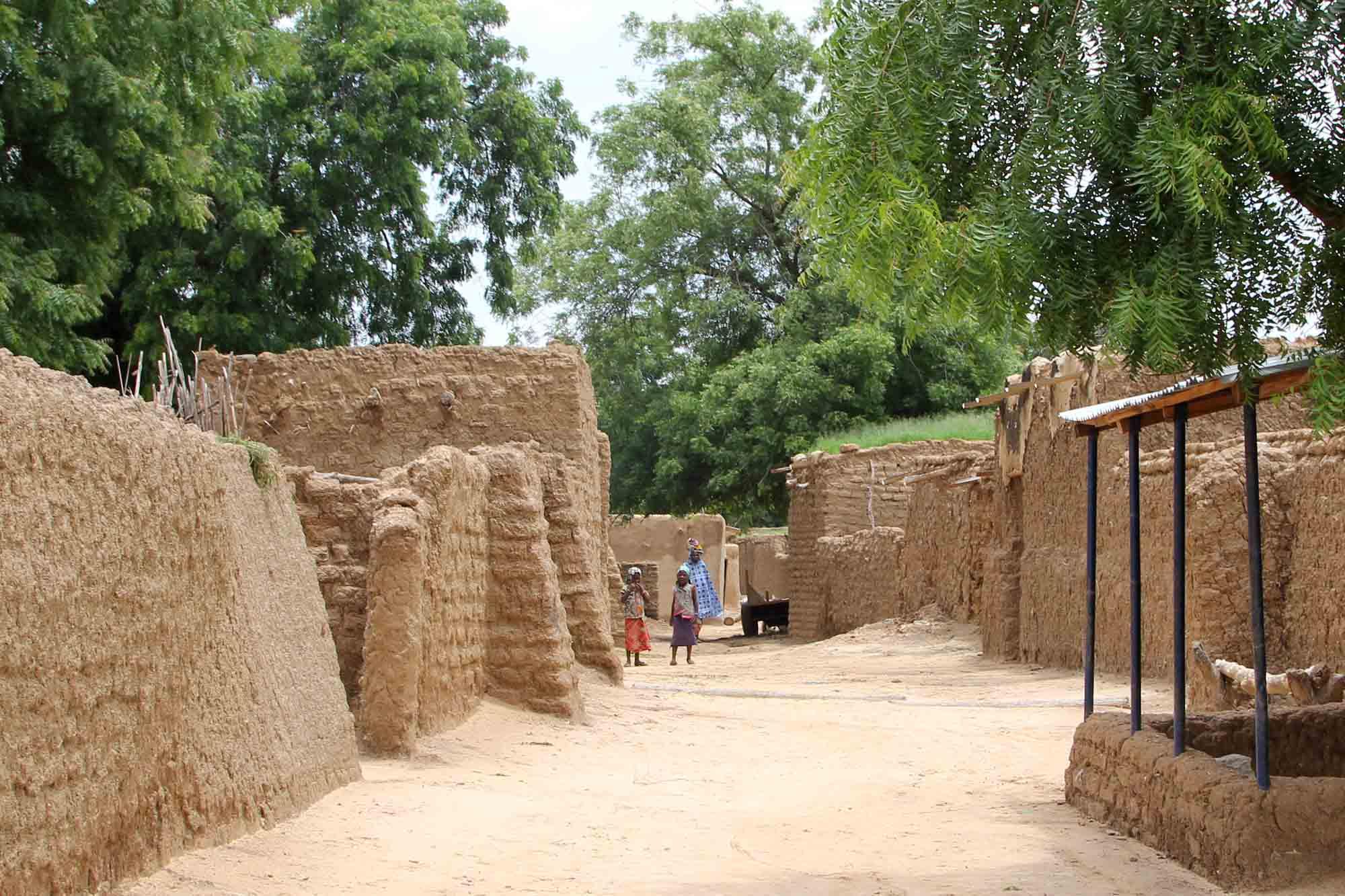 Epicentre's research center in Maradi, Niger, was created in the aftermath of the 2005 nutritional crisis in Niger and was officially registered in Niger in 2009. As of today, 200 staff members work in the center in various fields: medical care, investigation and response to epidemics, quality control, laboratory, data management, logistics, and administrative activities among others. The entire staff is from Niger or surrounding countries. In addition to supporting the Ministry of Health, Médecins Sans Frontières (MSF) and other NGOs to respond to outbreaks and nutritional crises, innovative research studies are also conducted in Maradi and throughout the country.
Trials are conducted according to GCP (Good Clinical Practice) and GPP (Good Participatory Practices) quality standards. Studies are conducted in close collaboration with the Ministry of Health of Niger, Médecins Sans Frontières (MSF), NGOs, the Medical and Health Research Centre (CERMES), the University of Niamey, UN agencies and other academic institutions.
Research
The center's work focuses on diseases commonly encountered in the region, and some studies have already contributed to local, national, and international policy changes.
In 2017, Epicentre undertook a cluster randomized trial during a serogroup C meningococcal outbreak that struck Niger. Villages in the Madarounfa district that notified a suspected case were randomized
between standard care (control arm),
a single dose of oral ciprofloxacin for household contacts within 24 hours of case notification
or a village-wide distribution of ciprofloxacin within 72 hours of first case notification.
This study showed that single-dose, village-wide antibiotic prophylaxis reduced the number of cases by 60% during an outbreak. Until a vaccine is available, large-scale prophylaxis with ciprofloxacin in response to an outbreak could be a valuable tool to incorporate into WHO recommendations.
Epicentre has also conducted a Phase III study to evaluate the efficacy of a thermostable rotavirus vaccine, ROTASIIL®. Rotavirus is the most common cause of severe diarrheal disease in young children worldwide. The majority of rotavirus cases and deaths occur in low-income countries.
Rotasiil® vaccine is given to infants in three doses at the same time as routine immunizations. It does not require a cold chain and is easily transportable and affordable for low- and middle-income countries. 
Results from the Phase III clinical trial showed that this oral vaccine had 66.7% efficacy against severe rotavirus gastroenteritis in infants in Niger 28 days after the third dose of vaccine, and more recently extended follow-up to age 2 years showed 60.3% efficacy at one year and 54.7% at two years. These results confirm the efficacy of this vaccine and contributed to the evidence to support WHO prequalification of the vaccine in 2018.
In 2020, with Niger's Ministry of Public Health, Medic, and the MSF Foundation, the Center also deployed the Alert-COVID-19 platform to identify cases of Covid, and ultimately recurrent resurgent diseases in that country such as measles and meningitis.
The center is actively involved in the fight against malaria, a highly endemic disease in Niger. According to a WHO report, Niger, with a population of about 23 million, accounted for 4% of malaria cases worldwide in 2018. It is one of 14 sites in the DeTACT trial coordinated by MORU and funded by UKaid and the UK Foreign and Commonwealth Development Office (FCDO). This large trial is investigating the efficacy, safety and tolerability of two artemisinin-based combination therapies (ACTs) using existing antimalarial drugs (artemether-lumefantrine + amodiaquine and artesunate-mefloquine + piperaquine). If these new therapeutic combinations prove to be effective, they can be rapidly deployed and, a priori, should remain effective against multi-resistant parasites. The trial addresses a major health issue in view of the increase in drug resistance that is jeopardizing the treatment of P. falciparum malaria, a potentially fatal disease.
In 2021, a clinical trial coordinated by Epicentre in partnership with the London School of Hygiene and Tropical Medicine, the KEMRI-Wellcome Trust Research Programme, Abdou Moumani University in Nimey and the University of Maradi was launched to evaluate the efficacy of one fifth of a single dose of PNEUMOSIL®, a recently approved PCV10 vaccine against pneumococcal infections, compared to a full dose of PNEUMOSIL in a mass catch-up immunization campaign in Niger. In 2015, there were an estimated 9 million pneumococcal infections worldwide, including 2.4 million in Africa. 318,000 deaths were attributed to the disease primarily in sub-Saharan Africa, representing 10% of all deaths in children under 5 years of age.
Other projects conducted in Niger include work on severe malnutrition, meningitis, and Rift Valley Fever outbreak investigations.
Laboratory
The research center in Maradi is also equipped with a laboratory on the grounds of the Regional Hospital of Maradi. Bacteriology and serology are performed there along with other routine analyses.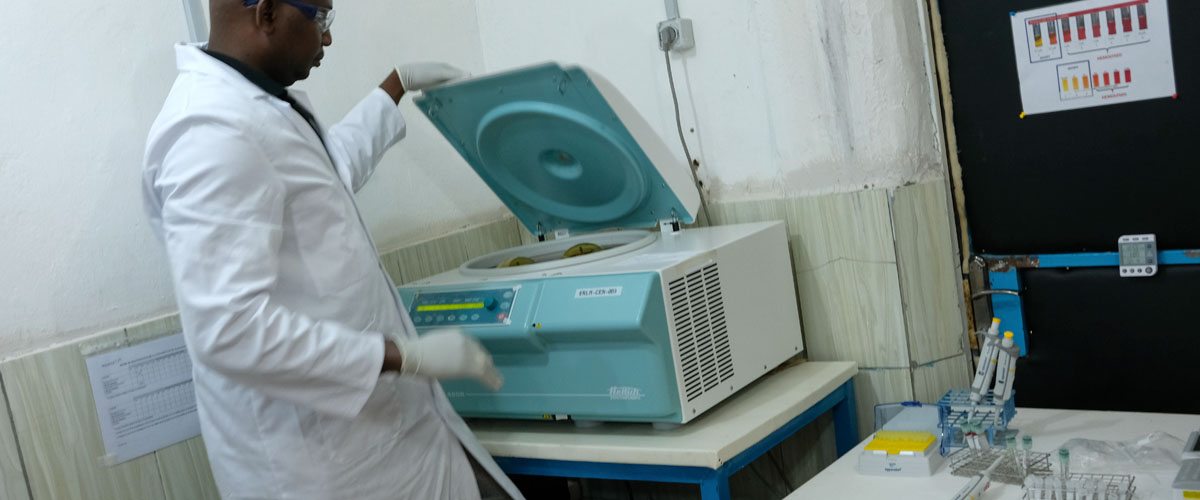 Members of the Niger Center
Focus on activities in Niger
Epicentre Niger
Image
Image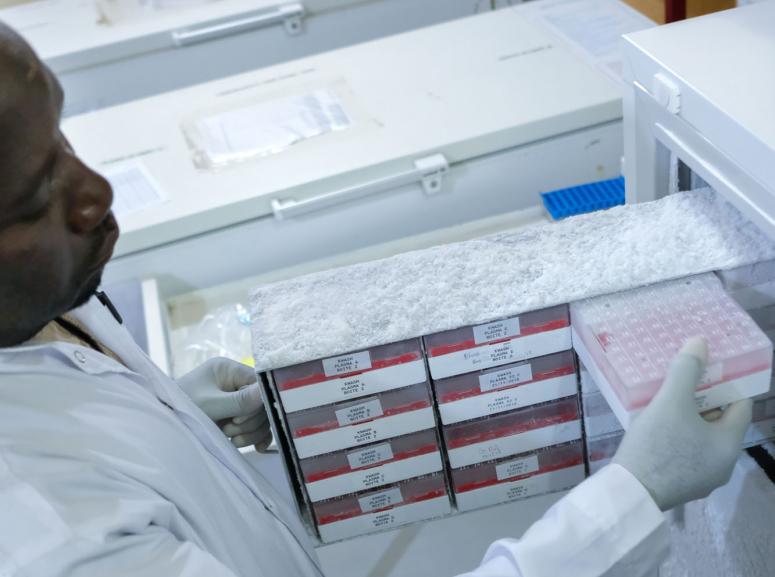 Image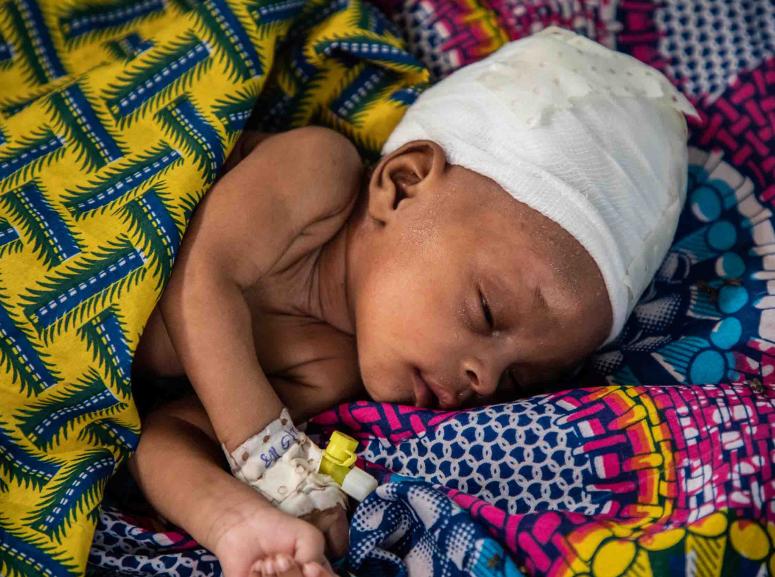 Image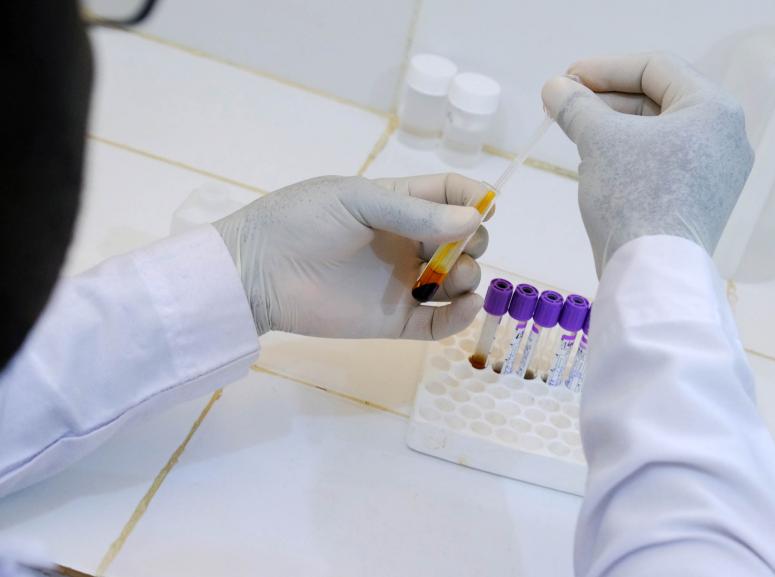 Image