Visceral leishmaniasis
Visceral leishmaniasis
Tuesday 5 February 2019 - Updated on Tuesday 23 March 2021
Lack of diagnosis, lack of care.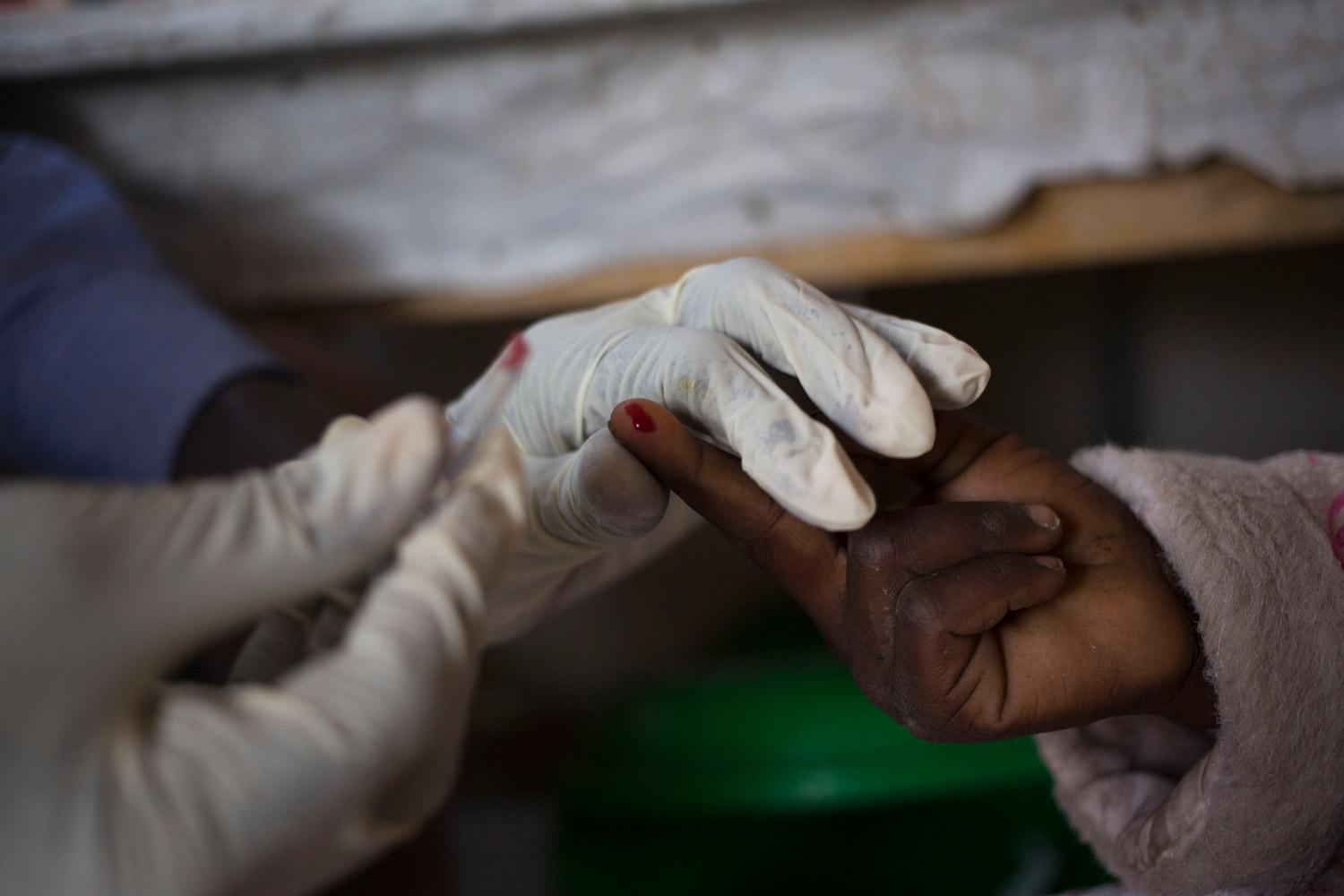 Visceral leishmaniasis (VL) is characterized by fever, fatigue, enlarged liver and spleen, weight loss, and anemia 1,2. Transmitted through the Phlebotomus sandfly bite, the Leishmania protozoa causes VL. Approximately 41,000-68,000 new VL cases occur annually in Bangladesh, Ethiopia, India, Nepal, South Sudan and Sudan 2–6 , which together with Brazil, account for >90% of VL cases worldwide 6,7. Environmental and climatic conditions, drug-resistant strains, immune suppression linked to malnutrition and HIV co-infection, and population movements contribute to VL epidemics 7–13.

VL diagnosis relies on serological and parasitological assessment (i.e., rapid tests and microscopy of spleen, bone marrow and lymph node aspirates). Treatment of VL varies according to host and parasitic factors; relapses occur 14. Without treatment, VL is usually fatal 7. Delays in detection and treatment increase the risk of morbidity and mortality as well as the dissemination of disease to others 1,15.
Technical support to help vulnerable populations affected by Visceral Leishmaniasis
Epicentre provides technical support and conducts research on VL. Technical support includes participation in the Médecins Sans Frontières' (MSF) Neglected Tropical Diseases Working Group and the provision of advice and expertise. Research includes both qualitative and quantitative studies. Three recent studies are discussed below.
Ethiopia, reaching mobile workers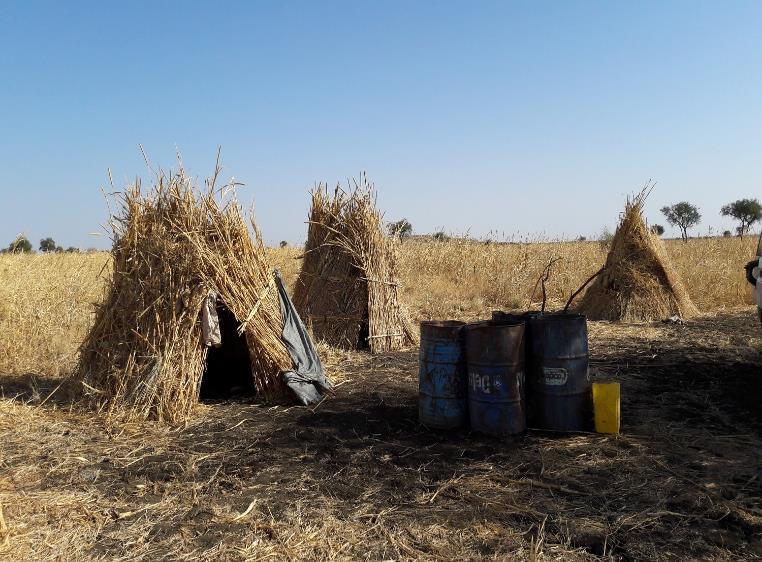 The estimated incidence of symptomatic VL in Ethiopia ranges from 2,600-3,900 cases per year, with an underreporting factor of 1.2-1.8 surmised 4. Insufficient knowledge of the barriers to VL diagnosis and care exist, particularly for the approximate 250 000 mobile workers that migrate annually to the northwest region of the country for agricultural work 12. To address this gap, in collaboration with partners, Epicentre conducted a qualitative study to understand these barriers and guide strategies to increase access to VL care among mobile workers 13.

In 2017, 50 in-depth interviews and 11 focus group discussions were conducted with mobile workers, VL patients and caretakers, healthcare workers, and community leaders in Kafta Humera District, Tigray, Ethiopia 16. Participants reported high vulnerability to VL among mobile workers and residents engaged in transitory work. Access to VL diagnosis consistently required multiple visits to health facilities. Inadequate healthcare worker training, diagnostic test kit unavailability at the primary healthcare level, lack of VL awareness, insufficient finances for care-seeking and prioritization of income-generating activities are significant barriers to diagnosis and care.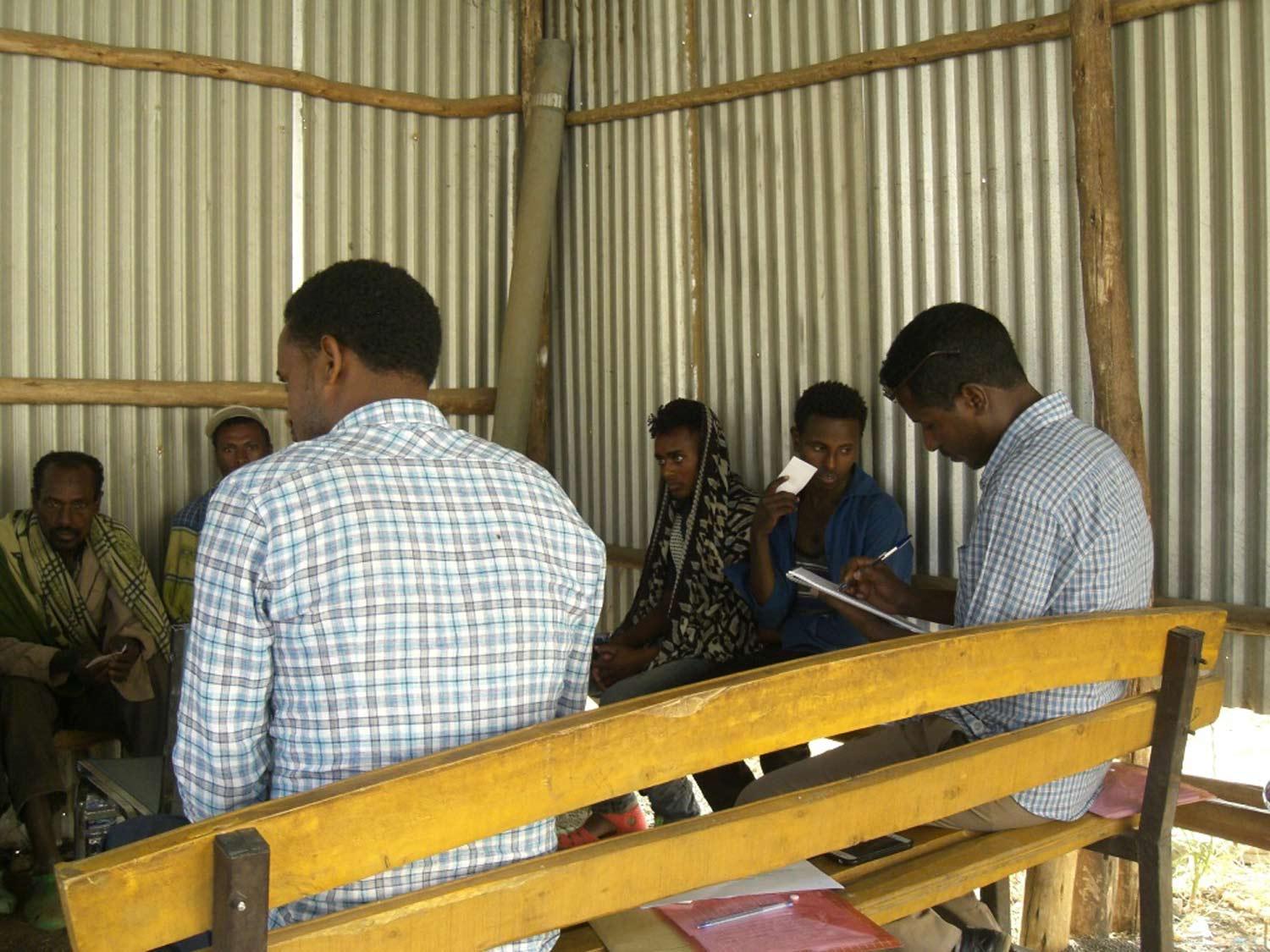 Social decision-making and financial support strongly and positively influence care-seeking; workers unable to receive salary advances, compensation for partial work, or peer assistance for contract completion are particularly disadvantaged. Participants recommended that authorities intervene to ensure: mobile workers access to bed-nets, food, shelter, water, and healthcare at farms or sick leave; decentralization of diagnostic tests to primary healthcare facilities; surplus medications/staff during the peak season; improved referral/feedback/reporting/training within the health system; free comprehensive healthcare for all VL-related services; and community health education. 
Ultimately, this study provided guidance for urgently needed interventions tailored to the socio-economic and health needs of mobile workers (and other persons suffering from VL) to reduce health disparities and the VL burden.
Sudan, understanding prevention
While extensively studied in Asia14,15 limited data exist on the individual risk factors for VL transmission in Sudan. To address this gap, in 2012-2013, along with partners, Epicentre conducted a case-control study to identify individual- and household-level determinants of primary VL in 24 highly-VL-endemic villages in Gedaref State, Sudan19. The study identified children and men as at higher risk for VL, and a reported VL patient(s) in the household in the prior year as the strongest risk factor. In multivariate analysis, VL risk increased with sleep location (outside the yard), household size, evening outdoor activities during the rainy season, use of ground nut oil and Acacia seyal smoke as repellents, presence of dogs in the yard at night, and proximity of Acacia nilotica forests. Drinking water sources other than the village water tank, a buffer distance from the yard of the adjacent house, and the presence of animals other than dogs in the yard at night appeared to decrease VL risk. 

This research demonstrated that the strongest risk factor for VL is the presence of a VL patient in the household and also suggested other risk factors such as sleep location, evening outdoor activities, use of some repellents, the distance between the yards of adjacent houses and proximity to animals (dogs versus other animals). This type of information can be used to guide interventions and additional studies on VL preventive measures.
Uganda and Kenya, mapping leishmania's regional variation
In Uganda and Kenya, Epicentre conducted a retrospective analysis of routinely-collected clinical data from an MSF-supported hospital 17. The study found no marked seasonal or annual fluctuations in VL, with males 5-14 years old most affected. Evaluation of an rK39 antigen-based rapid test as a first-line diagnostic found it comparable to the direct agglutination test and spleen aspiration, though low sensitivity remained a concern. First-line treatment with sodium stibogluconate resulted in low case-fatality rates and few relapses. 

Importantly, this study found that the epidemiological and clinical features of VL on the border between Uganda and Kenya differed greatly from Sudan, underscoring the importance of VL research across different regions.
selected resources
08.06.2017
Barriers to access visceral leishmaniasis diagnosis and care among seasonal workers and farmers in Tigray, Ethiopia - Coulborn R - Video 2017
See all
Image
Image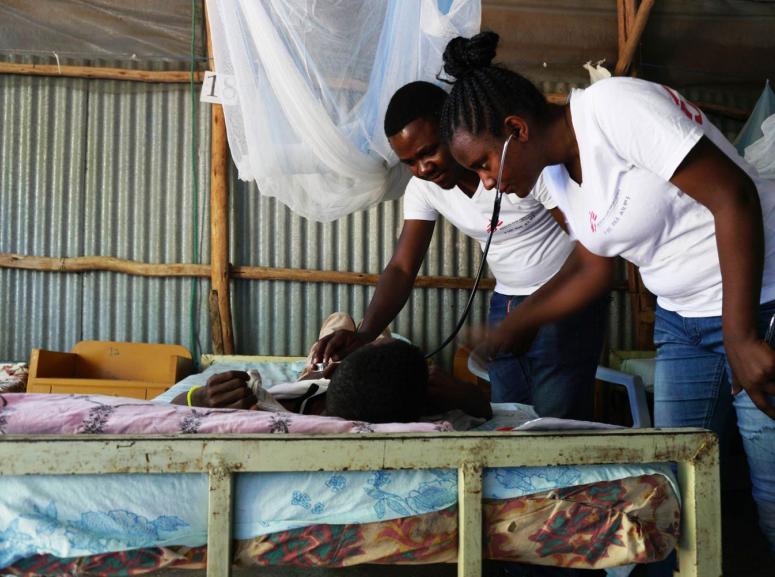 References
1 Ahluwalia IB, Bern C, Costa C, Akter T, Chowdhury R, Ali M, Alam D, Kenah E, Amann J, Islam M, Wagatsuma Y, Haque R, Breiman RF, Maguire JH (2003) Visceral leishmaniasis: consequences of a neglected disease in a Bangladeshi community. Am J Trop Med Hyg 69: 624-628.
2  Yamey G, Torreele E (2002) The world's most neglected diseases. BMJ 325: 176-177.
3  Alvar J, Velez ID, Bern C, Herrero M, Desjeux P, Cano J, Jannin J, den Boer M (2012) Leishmaniasis worldwide and global estimates of its incidence. PLoS One 7: e35671.
4 Bern C, Haque R, Chowdhury R, Ali M, Kurkjian KM, Vaz L, Amann J, Wahed MA, Wagatsuma Y, Breiman RF, Williamson J, Secor WE, Maguire JH (2007) The epidemiology of visceral leishmaniasis and asymptomatic leishmanial infection in a highly endemic Bangladeshi village. Am J Trop Med Hyg 76: 909-914. 
5  Mueller YK, Nackers F, Ahmed KA, Boelaert M, Djoumessi JC, Eltigani R, Gorashi HA, Hammam O, Ritmeijer K, Salih N, Worku D, Etard JF, Chappuis F (2012) Burden of visceral leishmaniasis in villages of eastern Gedaref State, Sudan: an exhaustive cross-sectional survey. PLoS Negl Trop Dis 6: e1872. 
6  Postigo J (2017) New estimates of leishmaniasis incidence in selected high burden countries. Outbreak assessment and surveillance, 6th World Congress on Leishmaniasis, Toledo, Spain.
7  Chappuis F, Sundar S, Hailu A, Ghalib H, Rijal S, Peeling RW, Alvar J, Boelaert M (2007) Visceral leishmaniasis: what are the needs for diagnosis, treatment and control? Nat Rev Microbiol 5: 873-882.
8  Gerstl S, Amsalu R, Ritmeijer K (2006) Accessibility of diagnostic and treatment centres for visceral leishmaniasis in Gedaref State, northern Sudan. Trop Med Int Health 11: 167-175. 
9     WHO (2015) Leishmaniasis and HIV coinfection. 
10  Yared S, Gebresilassie A, Akililu E, Deribe K, Balkew M, Warburg A, Hailu A, Gebre-Michael T (2017) Diversity and altitudinal distribution of phlebotomine sand flies (Diptera: Psychodidae) in visceral leishmaniasis endemic areas of northwest Ethiopia. Acta Trop 176: 1-10.
11  Gadisa E, Tsegaw T, Abera A, Elnaiem DE, den BM, Aseffa A, Jorge A (2015) Eco-epidemiology of visceral leishmaniasis in Ethiopia. Parasit Vectors 8: 381.
12 Tsegaw T, Gadisa E, Seid A, Abera A, Teshome A, Mulugeta A, Herrero M, Argaw D, Jorge A, Aseffa A (2013) Identification of environmental parameters and risk mapping of visceral leishmaniasis in Ethiopia by using geographical information systems and a statistical approach. Geospat Health 7: 299-308. 
13 Alvar J, Yactayo S, Bern C (2006) Leishmaniasis and poverty. Trends Parasitol 22: 552-557.
14 Bush JT, Wasunna M, Alves F, Alvar J, Olliaro PL, Otieno M, Sibley CH, Strub WN, Guerin PJ (2017) Systematic review of clinical trials assessing the therapeutic efficacy of visceral leishmaniasis treatments: A first step to assess the feasibility of establishing an individual patient data sharing platform. PLoS Negl Trop Dis 11: e0005781. 
15 WHO (2010) Control of the Leishmaniases: Report of a meeting of the WHO Expert Committee on the Control of Leishmaniases, Geneva, 22-26 March 2010. 
16 Coulborn RM, Gebrehiwot TG, Schneider M, Gerstl S, Adera C, Herrero M, Porten K, den Boer M, Ritmeijer K, Alvar J, Hassen A, Mulugeta A CBarriers to access to visceral leishmaniasis diagnosis and care among seasonal mobile workers in Western Tigray, Northern Ethiopia: A qualitative study. PLoS Negl Trop Dis. 2018 Nov 8;12(11):e0006778. doi: 10.1371/journal.pntd.0006778. eCollection 2018 Nov.
17 Deribe K, Meribo K, Gebre T, Hailu A, Ali A, Aseffa A, Davey G (2012) The burden of neglected tropical diseases in Ethiopia, and opportunities for integrated control and elimination. Parasit Vectors 5: 240.
18 Argaw D, Mulugeta A, Herrero M, Nombela N, Teklu T, Tefera T, Belew Z, Alvar J, Bern C (2013) Risk factors for visceral Leishmaniasis among residents and migrants in Kafta-Humera, Ethiopia. PLoS Negl Trop Dis 7: e2543.
19 Nackers F, Mueller YK, Salih N, Elhag MS, Elbadawi ME, Hammam O, Mumina A, Atia AA, Etard JF, Ritmeijer K, Chappuis F (2015) Determinants of Visceral Leishmaniasis: A Case-Control Study in Gedaref State, Sudan. PLoS Negl Trop Dis 9: e0004187. 
20 Bern C, Courtenay O, Alvar J (2010) Of cattle, sand flies and men: a systematic review of risk factor analyses for South Asian visceral leishmaniasis and implications for elimination. PLoS Negl Trop Dis 4: e599.
21 Singh SP, Hasker E, Picado A, Gidwani K, Malaviya P, Singh RP, Boelaert M, Sundar S (2010) Risk factors for visceral leishmaniasis in India: further evidence on the role of domestic animals. Trop Med Int Health 15 Suppl 2: 29-35. 
22 Mueller YK, Kolaczinski JH, Koech T, Lokwang P, Riongoita M, Velilla E, Brooker SJ, Chappuis F (2014) Clinical epidemiology, diagnosis and treatment of visceral leishmaniasis in the Pokot endemic area of Uganda and Kenya. Am J Trop Med Hyg 90: 33-39. 
23 Alvar J, Bashaye S, Argaw D, Cruz I, Aparicio P, Kassa A, Orfanos G, Parreno F, Babaniyi O, Gudeta N, Canavate C, Bern C (2007) Kala-azar outbreak in Libo Kemkem, Ethiopia: epidemiologic and parasitologic assessment. Am J Trop Med Hyg 77: 275-282.