our achievements
Rotavirus
Rotavirus
Wednesday 6 February 2019 - Updated on Wednesday 28 December 2022
Acute diarrhea remains one of the major causes of morbidity and mortality among children, accounting for an estimated 3.4% of child deaths worldwide(1). Rotavirus is the leading cause of acute diarrhea, or severe gastroenteritis, in children and is responsible for for approximately 122,000 to 215,000 deaths per year.
A preventable cause of severe gastroenteritis
Acute diarrhea is rapidly dehydrating and can be life-threatening unless fluid therapy is initiated quickly. Treating severe rotavirus gastroenteritis involves hospitalization and rehydration therapy. In countries with rapid access to high-quality of care, children are taken under charge and almost always survive the infection. In the areas where Médecins Sans Frontières (MSF) works, however, diarrhea remains one of the major causes of childhood morbidity and mortality. Rotavirus is a major cause of diarrheal disease that can be prevented with a vaccine.
Developing a vaccine for difficult settings
Adapting to the context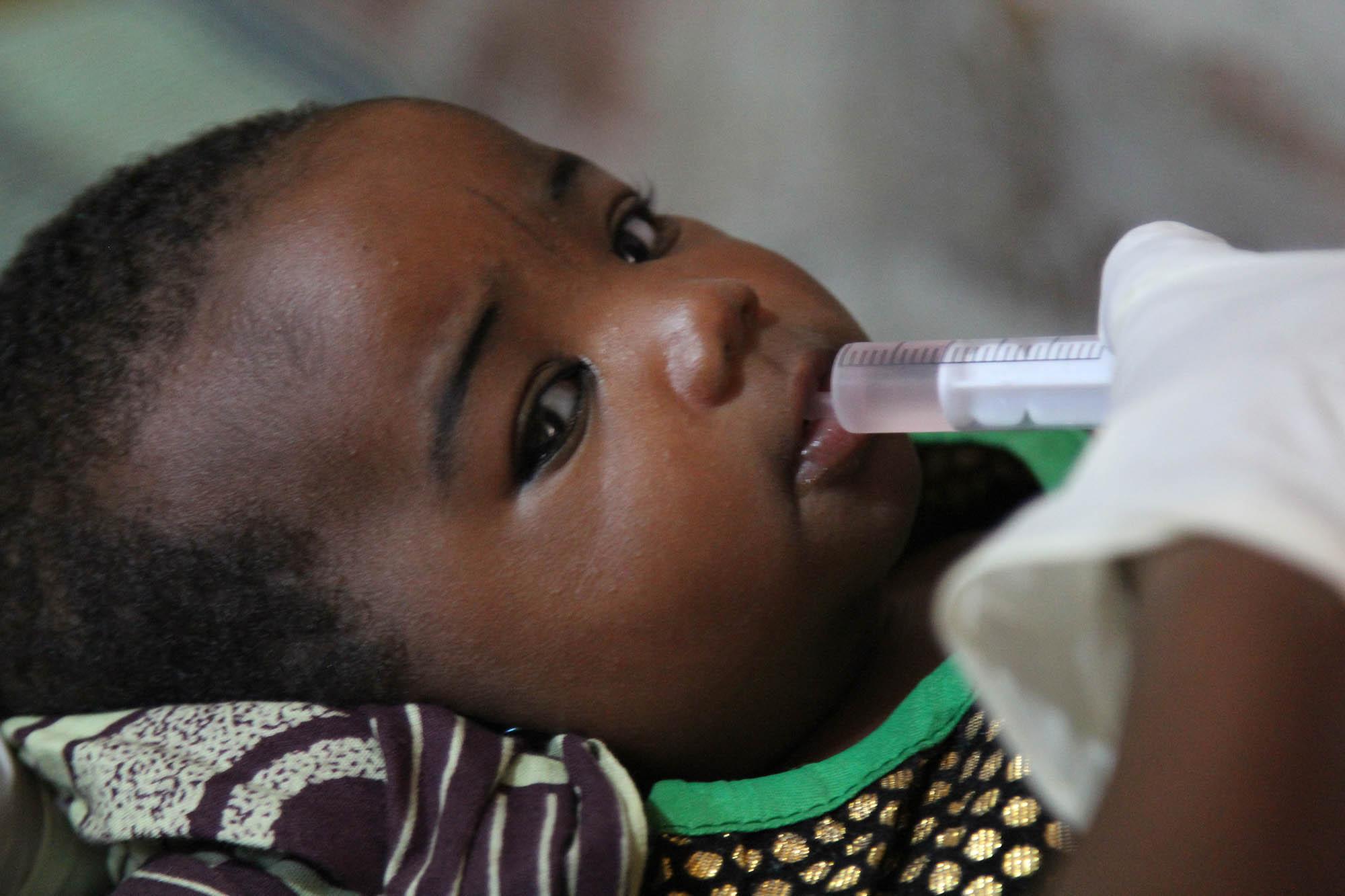 As of 2018, four vaccines are WHO prequalified, but they are not adapted to the settings where MSF works due to the logistical challenges of the large storage footprint and cold chain requirements.  Epicentre has focused on research and development of a rotavirus vaccine that can be brought to the infants that need it most: a new vaccine that is easy-to-use and an affordable option for developing countries.The clinical trial coordinated in Niger by Epicentre on this vaccine contributed to its prequalification by the WHO. 
Proven efficacy
The vaccine tested by Epicentre is called Rotasill and is manufactured by the Serum Institute of India Pvt Ltd.  Although there are several other potential candidate vaccines that could expand access and respond to the needs, this vaccine was selected as the most promising. This vaccine is based on existing vaccines, and its proven safety track record minimizes risk.
Heat-stable, easy to transport and affordable
Rotasiil has several other properties that make it especially suitable for use in sub-Saharan Africa: it is heat stable and does not require a cold chain, this makes it suitable for places where maintaining the cold chain is a challenge. Less packaging and easier transport
are additional advantages. Last, but not least, this is an affordable vaccine.
Epicentre's field and clinical trials
In an initial publication in 2018, Epicentre showed the efficacy of this vaccine to prevent severe gastroenteritis among infants in Niger.  The results published in the New England Journal of Medicine show that the vaccine has no safety concerns with an efficacy of 66.8% in preventing severe gastroenteritis caused by rotavirus. It means that 6 children in 10 receiving the vaccine did not develop severe gastroenteritis.  In a publication published in Plos Medicine in 2021, the follow-up of the children was extended to the age of 2 years and the effectiveness of the vaccine against severe forms of gastroenteritis was 60.3% after one year and 54.7% after two years.
This is  more promising than the efficacy of existing rotavirus vaccines which were previously tested in Sub-Saharan Africa.
Prequalification
Rotasill vaccine was prequalified by WHO in 2018.  This means it can now can be purchased by UN agencies and governments. Prequalification is a big step to ensure that this vaccine can be rolled out quickly in sub-Saharan Africa.  MSF's aim is to ensure access to vaccines that require minimal logistics and that can be made available to populations in greatest need. This clinical trial has made a significant contribution to making that possible.
Weekly epidemiological record WHO (https://apps.who.int/iris/bitstream/handle/10665/342904/WER9628-eng-fre.pdf
Selected publications
Impact and cost-effectiveness of rotavirus vaccination in Niger: a modelling study evaluating alternative rotavirus vaccines.
Journal Reference:
BMJ open 2022 Oct 05; 12(10); . doi: 10.1136/bmjopen-2022-061673. Epub 2022 10 05
Rotavirus vaccine efficacy up to 2 years of age and against diverse circulating rotavirus strains in Niger: Extended follow-up of a randomized controlled trial.
Journal Reference:
PLoS medicine 2021 Jul ; 18(7); e1003655. doi: 10.1371/journal.pmed.1003655. Epub 2021 07 02
Safety of a heat-stable rotavirus vaccine among children in Niger: Data from a phase 3, randomized, double-blind, placebo-controlled trial.
Journal Reference:
Vaccine 2018 06 14; 36(25); 3674-3680. doi: 10.1016/j.vaccine.2018.05.023. Epub 2018 05 08
See all
Research in Maradi, Niger
Image
Image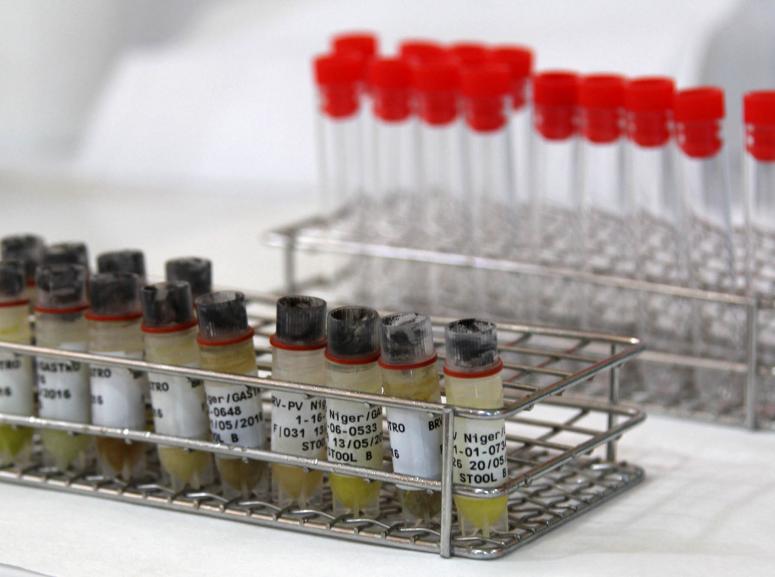 Image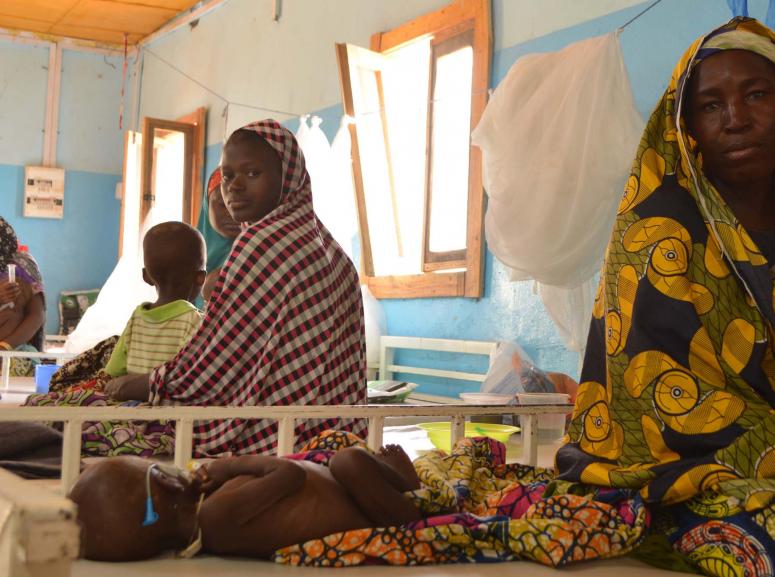 Image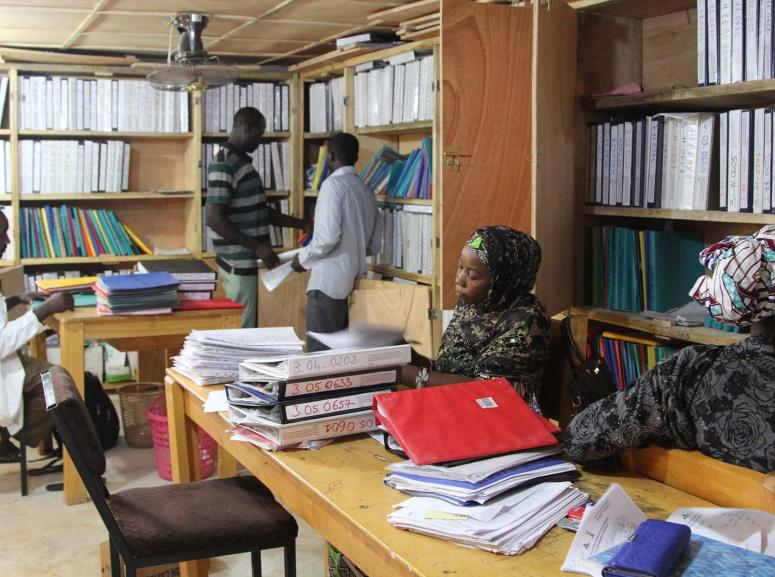 Image