our achievements
COVID-19
COVID-19
Thursday 23 April 2020 - Updated on Wednesday 28 December 2022
Since the beginning of the pandemic, Epicentre has contributed to a better understanding of this disease through epidemiological surveillance.
Coronavirus pandemic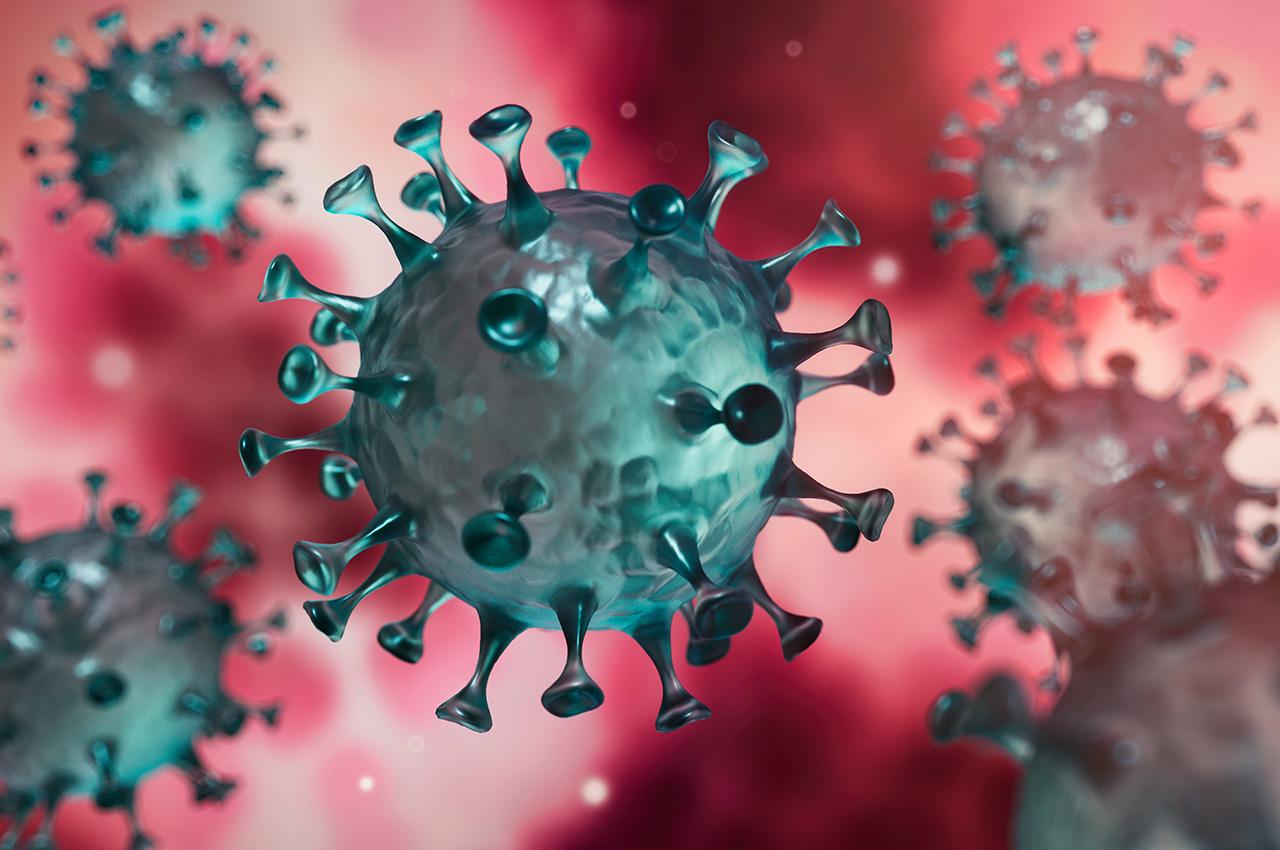 The current pandemic is the result of a coronavirus identified in December 2019 in the city of Wuhan, in Hubei province (China), officially called SARS-CoV-2.
 
This virus causes a disease called Covid-19, characterised by respiratory symptoms ranging from a simple cold to severe acute respiratory syndromes. The spread of Covid-19 led the World Health Organization (WHO) to declare it a Public Health Emergency of International Concern (30 January 2020), then to recognise it as a pandemic (11 March 2020). 
Transmission of the virus
SARS-CoV-2 is spread from human to human through the air (via droplets produced when coughing, sneezing or talking) and through physical contact like kissing. It may also be transmitted via contact with a contaminated object, e.g. through a handshake or touching a contaminated surface. A distance of at least one metre between two people appears adequate for preventing transmission; as a precautionary measure, a distance of two metres or more is sometimes recommended or required. The cleaning of contaminated surfaces is also a protective measure.
The virus can survive for between two and three hours in dry environments, and for varying durations on different materials. The virus is highly contagious. 
Clinical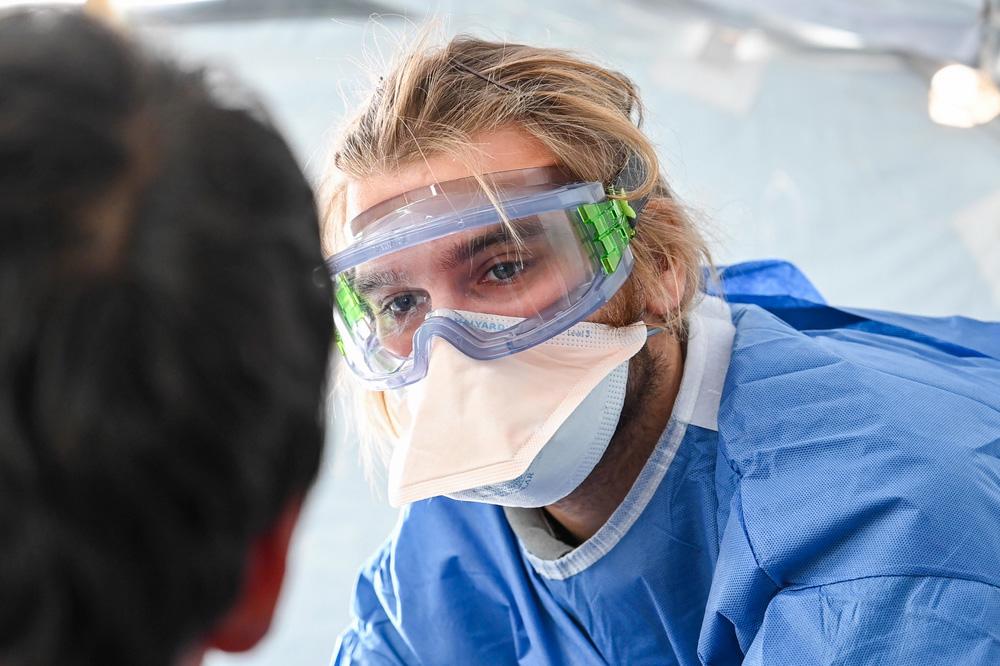 The average incubation period is five days, with the range being two to twelve days. Early symptoms are non-specific: headache, muscle pain and fatigue. Fever and respiratory signs appear later, often two to three days after the onset of early symptoms.
On average, there is one week from the onset of symptoms to the appearance of initial signs of severity, most often requiring hospitalisation. 
At this stage, symptoms comprise fever, cough, chest pain and difficulty breathing. The most serious forms are observed in people who are vulnerable due to their age (over 70 years) or comorbidities (high blood pressure, heart failure, respiratory failure, diabetes, obesity, etc.).
Studies have shown that the infection may be asymptomatic or relatively mild in 30 to 60% of those infected.
COVID-19 surveillance
High quality data combined with timely and appropriate analysis is required to inform the response to epidemics. When an initial localized epidemic progress to global pandemic, this need becomes a vital element to achieve coordination, preparedness, and control at global level. 

Nonetheless, access to timely and sound analyses becomes difficult during emergencies for several reasons, including weaknesses of the health care systems, barriers on access to health care, limited capabilities for testing, data collection and data management or limited capacity to conduct appropriate analysis. 

However, differential access to health care and laboratory testing capabilities can constitute limits to the access to a overview of the COVID-19 pandemic. 

In relation with the disparity of the testing strategies, a simple metric such as the number of tests carried out per case detected, shows large differences among countries with similar level of diseases incidence. 

Insufficient testing capacity may have limited the early detection of outbreaks and therefore the timeliness of the control measures. In addition, testing and isolation of infected individuals with active shedding is an important control measure itself that can only be optimally implemented when decentralized testing capacity is in place.

Access to health care and testing capacity become even more relevant in settings where the health care and surveillance systems are limited. The main risk associated with these two limitations is possible delays in detecting the emergence of local outbreaks which could entail fatal consequences in the outbreak control capacity.
First observations in Africa
So far, the prevalence in African countries seems to be lower than those observed in Europe. Several factors can explain this trend, including lower number of imported cases, early adoption of control measures including social distancing and prevention of mass gatherings, limited transport infrastructure, or better preparation and resilience to face epidemics. Other factors like higher household sizes or higher intergenerational mixture could on the contrary be considered as risk factor for spread. Further analyses are needed to consolidate them and have a better appreciation of the reality of the contamination in Africa.
Epicentre activities
The understanding of the local epidemiology is critical to provide useful guidance to operatations. Epicentre is supporting the Ministries of Health in several countries  and dozens of MSF missions to collect, analyze and interpret current COVID-19 dynamics to inform the implementation of the local response.
Epicentre provides the appropriate tools for all MSF chapters to collect data and compile information from all projects into a single database, then analyze this data on a weekly basis and produce a monthly report for 46 countries.
Epicentre also supports MSF missions on
Retrospective seroprevalence and mortality study in West Africa, Côte d'Ivoire, DRC, among health workers in several countries, in Dagahaley refugee camp, Garissa County, Kenya
Clinical database for patient follow-up in Afghanistan, Burkina Faso, Yemen
Evaluation of rapid antigen and antibody tests for COVID-19
67 times higher seroprevalence in Dagahaley
The retrospective seroprevalence and mortality study conducted in conjunction with MSF teams among more than 1,200 people in Dagahaley camp in Kenya between February and March 2021 - and published in Plos One - revealed that seroprevalence was about 5.8%, 67 times higher than the number of reported cases. Participants aged 50 years or older were among the most affected, and mortality rates increased during the pandemic compared to before the pandemic. The study also shows a nearly one-third drop in hospital visits and admissions, suggesting that the increase in mortality may be the result of a combination of direct and indirect disease-related deaths.
In France, Epicentre with MSF and the Pasteur Institute conducted a seroprevalence survey between June 23 and July 2, 2020 in fourteen of the NGO's intervention sites in the Paris region. This analysis shows that, depending on the site, 18 to 94% of people were infected with the SARS- CoV-2 virus.
At the end of 2021, Epicentre's epidemiologists launched a survey to evaluate the vaccination coverage of people in extreme poverty and to identify the obstacles and levers to this vaccination. The results are expected in the first half of 2022.
 
Local analysis combined with programs that fit the local needs and consider the community perceptions constitute the way forward to minimize the social, economic and health cost of this pandemic.
Discover the first results of seroprevalence surveys in several African countries and in Yemen
Laboratory-based diagnosis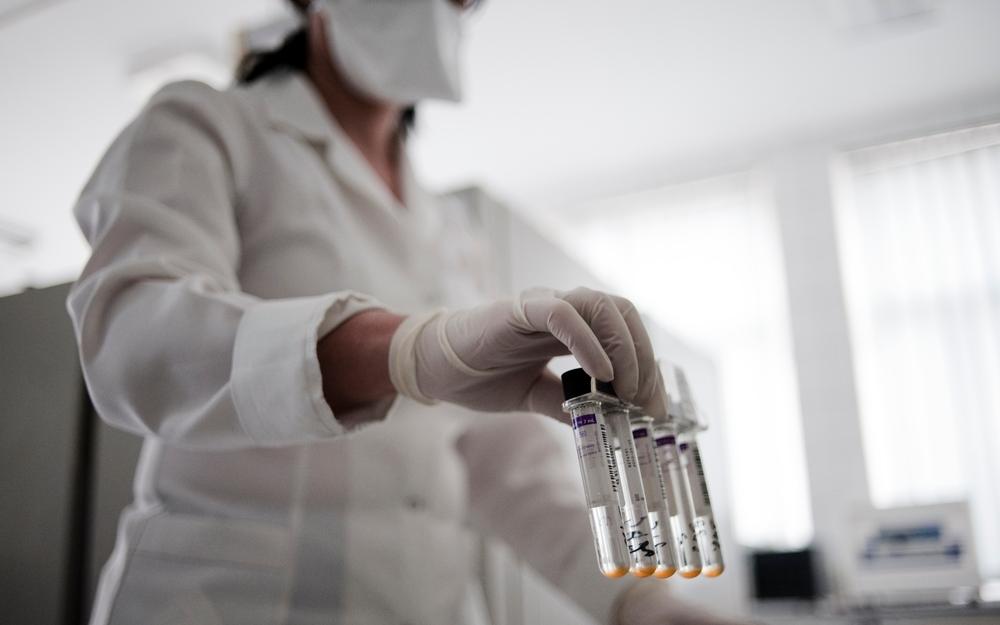 There are two different approaches to diagnosis, referred to as 'direct' and 'indirect' methods.
Direct methods show the presence of the virus or one of its component parts (RNA or a surface antigen (Ag)) in nasopharyngeal samples. This tells us whether or not a person is infected (regardless of whether they show symptoms).
Indirect methods detect the host's immune response to the virus in their blood, revealing whether the person is or has been infected and has produced antibodies.
These diagnostic approaches have been developed in various forms:
"PCR" molecular tests (reverse transcriptase Polymerase Chain reaction; RT-PCR) to detect the RNA of the virus via either automated platforms in reference laboratories or point-of-care testing (e.g. GeneXpert), carried out using nasopharyngeal or lower respiratory tract samples.
Antigen tests: in the form of disposable rapid diagnostic tests (RDTs) with naso- or oropharyngeal swabs. 
Serological tests: these tests use blood samples to detect the humoral immune response post-infection (detection of IgM, IgG and potentially IgA antibodies).
They can be automated tests (e.g. enzyme-linked immunosorbent assay [ELISA]) or disposable RDTs. ELISA tests require a laboratory, contrary to RDTs. However, the latter have not yet been validated for finger-prick blood samples.
Epicentre activities
France: Epicentre worked with the AP-HP (Paris hospital and university centre) and the Henri Mondor and Bicêtre hospitals in Créteil and Kremlin-Bicêtre respectively to evaluate several rapid antibody tests, including one supplied by MSF, and two rapid antigen tests supplied by MSF. The objective is to reinforce the retrospective evaluation methodology versus other studies - evaluations of characterised patient samples (clinical data) with an adequate sample size - and define a protocol.
Cameroon.  In collaboration with MSF and the Cameroon Ministry of Public Health, Epicentre is demonstrating that rapid serological and antigenic tests are a reliable and more easily deployed alternative in resource-limited countries to enable early case management and limit the spread of the pandemic. 
To learn more read the news
Niger: Deployment of the Alert-CoVid-19 platform with the MSF Foundation, Medic Mobile, the Niger Ministry of Public Health and Google to set up an electronic tool to organize the reception and investigation of CoVid-19 alerts.
Read the news
Other: Preparation of general protocols for evaluating RDTs in countries with limited resources.
Treatments
Management is currently symptomatic, taking the form of antipyretics for fever (paracetamol), rehydration, and oxygen therapy or artificial ventilation in critical care units for serious cases. Hundreds of clinical trials are taking place across the world.
Epicentre is part of an international coalition of 70 institutions aiming to accelerate clinical research in resource-poor countries.
Vaccines
Today, vaccination campaigns have begun in several countries around the world. It is a research achievement that in spring 2021, 4 vaccines - Pfizer/BioNtech, Moderna, AstraZeneka Johnson & Johnson - have already been approved by the European Medicines Agency and several are under development, just over a year after the start of the pandemic.
Their effectiveness and the logistics required for their deployment are different.
A vaccine can act on several levels. It can prevent infection and interrupt transmission. To date, this capacity is being investigated for the 4 licensed vaccines. On the other hand, these 4 vaccines prevent the occurrence of symptomatic forms of the disease and consequently of severe forms. The two RNA vaccines, the Pfizer/BioNtech and Moderna vaccines, have an efficacy greater than 90%, which means that clinical trials have shown a reduction of more than 90% in the occurrence of symptomatic forms in people who received the vaccine compared to the placebo group.
While Johnson & Johnson's vaccine requires only one dose, the other 3 require 2 injections.