team
Ivan Taremwa-Mugisha
Ivan Taremwa-Mugisha
Photo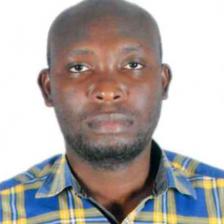 Titre du poste
Senior Lab Technologist
Corps éditorial
Feasibility and acceptability of using the novel urine-based FujiLAM test to detect tuberculosis: A multi-country mixed-methods study.
Journal Reference:
Journal of clinical tuberculosis and other mycobacterial diseases 2022 May ; 27; . doi: 10.1016/j.jctube.2022.100316. Epub 2022 04 25
Tuberculosis diagnostic accuracy of stool Xpert MTB/RIF and urine AlereLAM in vulnerable children.
Journal Reference:
The European respiratory journal 2021 Jun 17; . doi: 10.1183/13993003.01116-2021. Epub 2021 06 17
Xpert MTB/RIF diagnosis of childhood tuberculosis from sputum and stool samples in a high TB-HIV-prevalent setting.
Journal Reference:
European journal of clinical microbiology & infectious diseases : official publication of the European Society of Clinical Microbiology 2018 Aug ; 37(8); 1465-1473. doi: 10.1007/s10096-018-3272-0. Epub 2018 05 08
See all